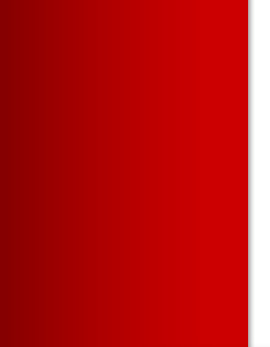 We would like to introduce to you the AdOctopuss Co registration system by Clench Media.
Why Choose AdOctopuss?
Supplemental revenue without compromising conversion rates or data quality
Maximize your earning potential with our State of the Art reporting and optimization.
Innovative proprietary lead generation system
Real time revenue reporting and analytics
Optimized registration paths that are site specific (increases your revenue)
Effective CPM goals met or exceeded
Get paid for what you deliver – reliable payment terms. Payments via check, wire, or Paypal
Advertise your other websites for FREE
Top notch customer service and tech support available 7 days a week.
AdOctopuss offers a co registration solution to help monetize your unused or under-utilized post-registration pages. If you're a web publisher who hasn't considered running a co registration path, we offer a significant incremental revenue stream. For web publishers who are currently running a third-party lead generation path, AdOctopuss can bring higher eCPM's (revenue) to the table. Here is what our program has to offer:

The AdOctopuss Offer-Path generates the highest revenue per user possible for your registration traffic by dynamically targeting offers based on your sites individual traffic pattern and demographic model.

Customized Offer Sets
We have developed a system that guarantees publisher satisfaction, in terms of the ad selection. Before this program is set live, we work directly with the publisher and pick 6-10 offers of their choice. If they decide that they only want three offers on a page at a time, that's not a problem. If/when an offer hits cap, our system automatically inserts the next pre-selected offer. This ensures maximum revenue returns from your co registration path.

Customized Templates
Publishers are able to run as few or as many offers as they'd like on one page or multiple pages. We want to make sure that the user is not turned off by our path. Using the style sheets we can replicate colors, text sizes, creative sizes, and the publisher's URL always remains the same. This means the user never leaves your site!

Simplicity
We have developed a proprietary technology that makes the implementation headache-free. We provide our publishers with a step-by-step document on how to implement the co registration path, and our tech team is readily available to field any questions you may have.
This program is based on the revenue share model. For every offer a user opts-into, you get paid. If a single user clicks on four offers, you earn on each of those four leads.

Real-Time Online Reporting
Comprehensive online reporting is accessible through our web interface to provide you with true accounting transparency and other vital campaigns statistics. You are able to login from anywhere in the world that has internet access through our secure server.
Technology Components
Single Opt-in co registration, Double Opt-in co registration, Custom Co-registration, Link Outs
Highly Optimized Proprietary Co Registration Path Technology
Real Time Integration (HTTP, XML, SOAP)
Centralized Campaign Asset and Reporting System
Partnership approach for long term mutual success
Large inventory of exclusive and direct to client campaigns
Top Payouts with minimized scrub rates
Diverse verticals (e.g. consumer products, education, travel, real estate and more)
US and International campaigns available
Data validation
If you would like more information on what co-registration leads are please go to Co registration leads
Contact us today with any questions or for a demonstration of our Co registration software